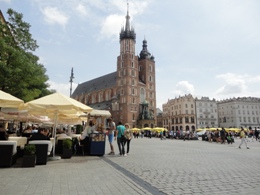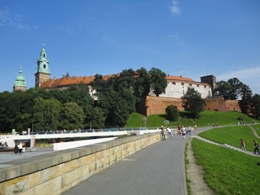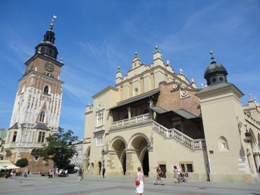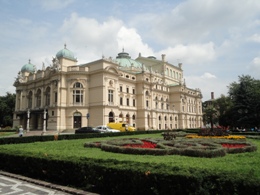 all photos © City Tours Polska sp. z o.o. | Alexander Ehrlich

Welcome to Kraków Buses!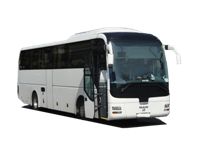 The charter bus platform "Kraków Buses" is a bus reservation service operated by the Polish tour operator City Tours Poland with headquarters at ul. Miłkowskiego 3 lok. 501 in Kraków. Among other services, Kraków Buses can provide you with chauffeur-driven charter coaches for the following bus transfers and sightseeing tours in Kraków and elsewhere in Poland:
Bus transfers: with great pleasure will the team of Kraków Buses provide you with any kind of bus or minivan with driver for your transfers in Kraków as well as for transfers to and from the airports of Kraków and Katowice, for transfers between Kraków and any place in Poland and for transfers all across Europe. Be it Vienna or Berlin, Kiev or Ljubljana - or be it any other place or city anywhere in Europe: the team of Kraków Buses is always there to provide you with information about your individual bus transfer and to help you arrange all necessary bookings regarding your transfer by coach, bus or minivan.
Sightseeing tours: apart from bus transfers within, to or from Kraków, with Kraków Buses you can also rent minivans with chauffeur and buses with driver for your sightseeing tours in Kraków and for your sightseeing excursions to the surroundings of Kraków. Whatever sightseeing attraction in or close to Kraków you might wish to visit: please don't hesitate to contact the Kraków Buses team. With pleasure will we provide you with an individual offer for your Kraków sightseeing tours - including, if you wish, professional English speaking tourguide service, ticket reservation for shows and concerts in Kraków or any other kind of tourism service you might require.
Bus travel: do you wish to rely upon the comfortable buses of Kraków Buses for more than just a simple transfer or sightseeing tour in Kraków? No problem: with us, you can also rent buses for bus travels to any place, city or country of your choice anywhere in Europe. In co-operation with the European tour operator City Tours and its transcontinental network of partner companies, we can also help you arrange your entire journey including hotel reservations, group meal arrangements, guided sightseeing tours, concert ticket reservation and whatever else you might wish to include in your bus journey from Kraków!
Rent a bus in Kraków
To rent a bus in Kraków, please contact the team of Kraków Buses by phone at +48 757 13 43 12 or by mail at . We are looking forward to your bus rental request and will gladly provide you with a tailor-made charter bus reservation offer!